BWRT (BusinessWomen's Roundtable)
Thursday, February 27, 2020 (11:30 AM - 1:00 PM) (EST)
Description
2020 Vision: Start Today!
The Louisa Chamber of Commerce Businesswomen's Roundtable (BWRT) invites all women in business - whether you are a business owner, employee, non-profit volunteer, or a beautiful dreamer - to join us as we kick off this year's BWRT series: Level Up! (Taking Your Goals to the next Level)
The series kicks off at Prospect Hill on Feb. 27 with 2020 Vision: Start Today! Three guest roundtable moderators will lead discussions on setting work/life goals, money goals for business and life, and health/wellness goals. At the end of the event you will take home a 2020 Vision Board that you make throughout the luncheon with the goals you set for yourself in these areas.
There is no better time than now to start setting the goals that will take you to your next level!
Advance registration required: $20 ($15 Chamber members) Register by FEBRUARY 21 for lunch planning.
Vision boards provide you with a daily visual reminder of your dreams and goals. The reason that vision boards work so great is because you visually see them every day.
On Feb. 27, we will provide you with ALL the materials to start your vision board. Throughout the day you will work on goal setting for work and life, finances for business and home, and health and wellness goals. We're going to have a lot of fun and you will leave with a physical representation of goals that you're aiming to achieve.
Meet the Topic Experts:

Yolanda Gray
Yolanda has over 20 years of experience creating and facilitating workshops and seminars in personal and spiritual growth and living life after addiction from a 12-step perspective. She's an inspirational speaker with a heart for women who struggle to come out of living a life of quiet desperation—addiction, low self-esteem—as well as those who are unable to bring about desired positive life changes and those seeking the confidence and courage to move into the life they envision. She is a featured author in two books, "Gutsy Tales off the Rails: Living Out Loud" and, Propel: The Essential Handbook for Emerging Women in Business and Leadership."
She provides services through one-on-one coaching, seminars, workshops, speaking, and retreats. Yolanda earned a Bachelor's in Human Development, a Master of Arts in Human Relations, and is a Certified Professional Life Coach.
Lelia Winget-Hernandez
Lelia Winget-Hernandez owns Commonwealth Life & Legacy Counsel, where she practices law with her husband, Michael. She focuses her law practice on Wills, Trusts, Powers of Attorney, Elder Law, Probate and Trust Administration. Lelia and Michael have offices in Zion Crossroads and at Lake Anna. Lelia grew up in Powhatan, earned her undergraduate degree from the University of Virginia and her law degree from the University of Hawaii. She spent seven years representing the Commonwealth of Virginia as an Assistant Attorney General prosecuting Medicaid Fraud before opening her law practice with her husband in 2013. Lelia is the proud parent of Zach, a junior in the honors program at University of Mary Washington, and Madeleine, a 10th grade honor roll student at Louisa County High School. In her spare time, she enjoys teaching and taking yoga classes, reading, and spending time with her beloved family and pets.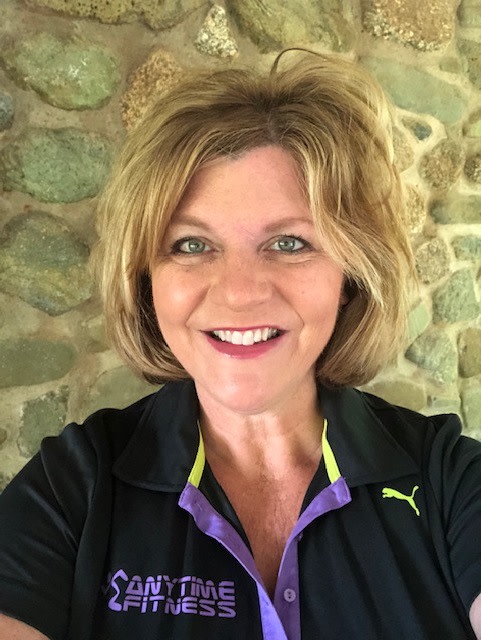 Jill Crowder
Jill has been in the fitness industry for over 11 years. She and her husband own the Orange and Zion Crossroads Anytime Fitness clubs. She enjoys coaching women on the importance of making time for themselves and staying healthy. She has a marketing degree from Virginia Tech. Jill and her husband, John, have been married for 31 years. They have a son, 4 daughters, a daughter-in-law, and a grandson. Jill loves spending time with her family, traveling and going to the beach.
***************
MARK YOUR CALENDARS FOR FUTURE BWRT EVENTS:
April 16 - 53rd Winery presented by Commonwealth Life & Legacy Council, LLC
June 17 (Wednesday) - Callie Opie's Orchard presented by Lake Anna Linens
Aug. 20 - Shenandoah Crossing Resort
Oct. 15 - Tavern on the Rail
Sponsors
Host Sponsor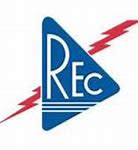 Rappahannock Electric Cooperative
Pricing
$20 ($15 Chamber members) covers a light lunch and all supplies for Vision Board
Menu: Lasagna, salad, rolls and dessert, Sweet tea & Lemonade
DEADLINE is February 21 to be included in lunch.
Prospect Hill Plantation
2887 Poindexter Road



Louisa

,

VA

23093

United States



Categories
LCCC Networking Event