Leadership Louisa April 2023
Thursday, April 20, 2023 (8:30 AM - 5:00 PM) (EDT)
Description
Special guest Rita Bunch, CEO, Sentara Martha Jefferson Hospital will share her thoughts and experience with Leadership & Influence.
Rita A. Bunch, MPH, FACHE, is president of Sentara Martha Jefferson Hospital, a 176-bed, not-for-profit hospital in Charlottesville, VA. Rita joined Sentara Martha Jefferson Hospital in January of 2022.
Bunch has a track record of being a trusted leader and team player who continuously cultivates positive relationships with all team members. In addition, she is accustomed to working in a competitive marketplace and brings 24 years of health care experience to this role.
As president, Bunch is focused on building upon Sentara Martha Jefferson Hospital's mission to improve the health of the community and advance the Caring Tradition to everyone in the community.
KEY DETAILS:
Start time: 8:30 am sharp (you may arrive as early as 8 am)
Attire: Casual Business Attire
Weather: If any changes due to weather, you will be notified via text message.
Food/Beverage: Light snacks will be provided throughout the day, and lunch will be provided.
Contacts:
Louisa Chamber: 540-967-0944
Rebecca Burtram: Leadership Louisa Chair 434-987-0728
Casey Hollins: Louisa Chamber Board 540-940-4166
Wendy Berenson, Leadership Development Facilitator and Coach, 804-347-4584
Upcoming monthly sessions:
Thursday, April 20, 2023
Topic: Leadership and Influence
8:30 AM - 5:00 PM
CLASS: Spring Creek Golf Club 109 Clubhouse Way, Zion Crossroads
*Tour Bio-Cat 9117 Three Notch Road, Troy

Thursday, May 11, 2023
Topic: Leading through Change
8:30 AM - 5:00 PM
CLASS: Louisa County Administration 1 Woolfolk Ave, Louisa
*Tour & Project work at Southern Revere Cellars 1100 E Jack Jouett Rd, Louisa
Thursday, June 8, 2023
Final Session & Graduation
8:30 AM - 5:00 PM
CLASS: Everleigh Vineyards 9845 Jefferson Highway, Mineral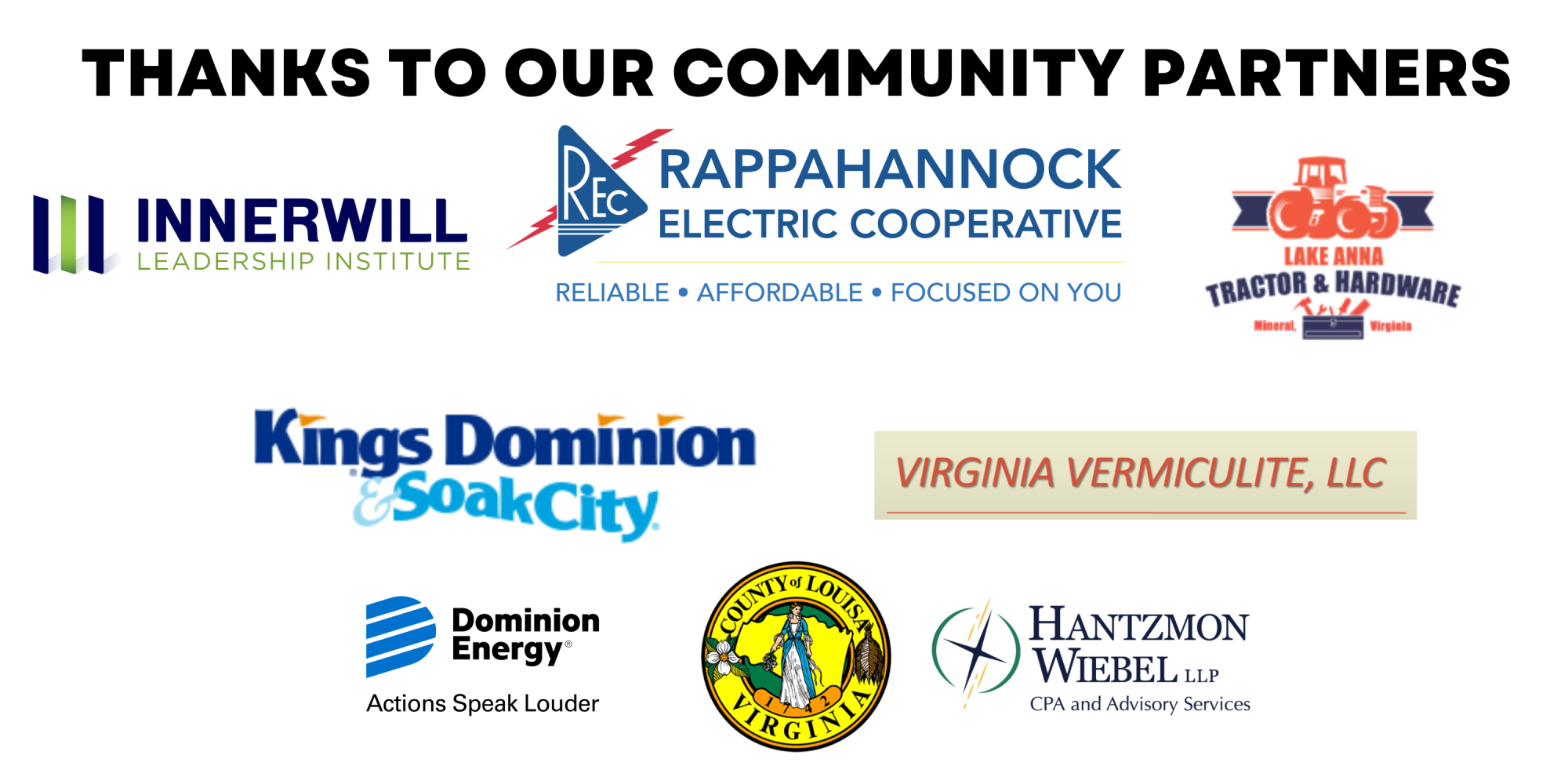 Spring Creek Golf Club
109 Clubhouse Way



Zion Crossroads

,

VA

22942

United States



Thursday, April 20, 2023 (8:30 AM - 5:00 PM) (EDT)