Leadership Louisa February 2023
Thursday, February 16, 2023 (8:30 AM - 5:00 PM) (EST)
Description
Special Guest: Steve Harler, an accomplished entrepreneur, currently owns or is a partner with three small businesses: Mid-Atlantic Watersports, Mid-Atlantic Dock Builders and Enzo Pay. In addition, he is well known for his commitment to the community and generosity.
He is not far from the water, the community, or his family. He works to bring a special experience to the marketplace that provides solutions while still finding subtle ways to let people see and feel God's love and grace. He treats his businesses as his marketplace ministry, finding every opportunity to love on and empower his team, serve his customers, and operate with high standards in the community.
His goal is to build businesses that add value above and beyond a transaction. Whether it is a boat house, someone's first time landing a flip on a wakeboard, or helping businesses accept credit cards for free or at a low cost, Steve wants to leave a lasting impression of value and care.
KEY DETAILS:
Start time: 8:30 am sharp (you may arrive as early as 8 am)
Attire: Casual Business Attire
Weather: If any changes due to weather, you will be notified via text message.
Food/Beverage: Light snacks will be provided throughout the day, and lunch will be provided.
Contacts:
Louisa Chamber: 540-967-0944
Rebecca Burtram: Leadership Louisa Chair 434-987-0728
Casey Hollins: Louisa Chamber Board 540-940-4166
Wendy Berenson, Leadership Development Facilitator and Coach, 804-347-4584
Upcoming monthly sessions:
Thursday, February 16, 2023
Topic: Receiving and Giving Feedback
8:30 AM - 5:00 PM
CLASS: North Anna Nuclear Information Center 1022 Haley Dr Suite 1022, Mineral
Thursday, March 23, 2023
Topic: Communication and Values Based Conversations
8:30 AM - 5:00 PM
CLASS: Shenandoah Crossing Resort 174 Horseshoe Circle, Gordonsville
Thursday, April 20, 2023
Topic: Leadership and Influence
8:30 AM - 5:00 PM
CLASS: Spring Creek Golf Club 109 Clubhouse Way, Zion Crossroads
*Tour Bio-Cat 9117 Three Notch Road, Troy

Thursday, May 11, 2023
Topic: Leading through Change
8:30 AM - 5:00 PM
CLASS: Louisa County Administration 1 Woolfolk Ave, Louisa
*Tour & Project work at Southern Revere Cellars 1100 E Jack Jouett Rd, Louisa
Thursday, June 8, 2023
Final Session & Graduation
8:30 AM - 5:00 PM
CLASS: Everleigh Vineyards 9845 Jefferson Highway, Mineral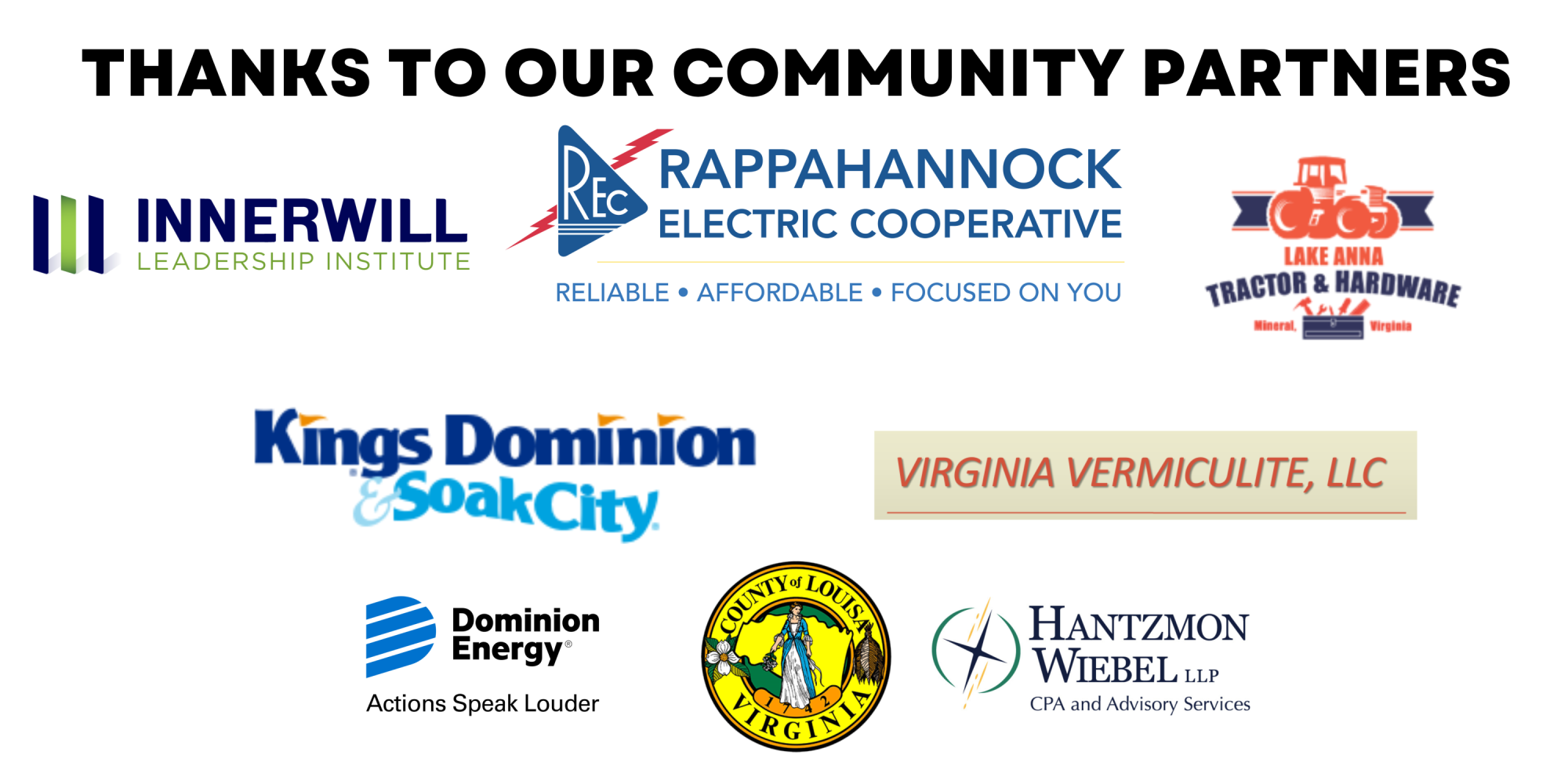 Images
North Anna Nuclear Info Center
1022 Haley Drive Suite 1022



Mineral

,

VA

23117

United States



Thursday, February 16, 2023 (8:30 AM - 5:00 PM) (EST)