1s Annual Louisa County Impact Award Recipients Announced
Louisa County, Oct. 24, 2023 — The 1st Annual Louisa County Impact Awards culminated in an afternoon of celebration, recognizing exceptional contributions and achievements by individuals, organizations, and community partners, all dedicated to the betterment of Louisa County.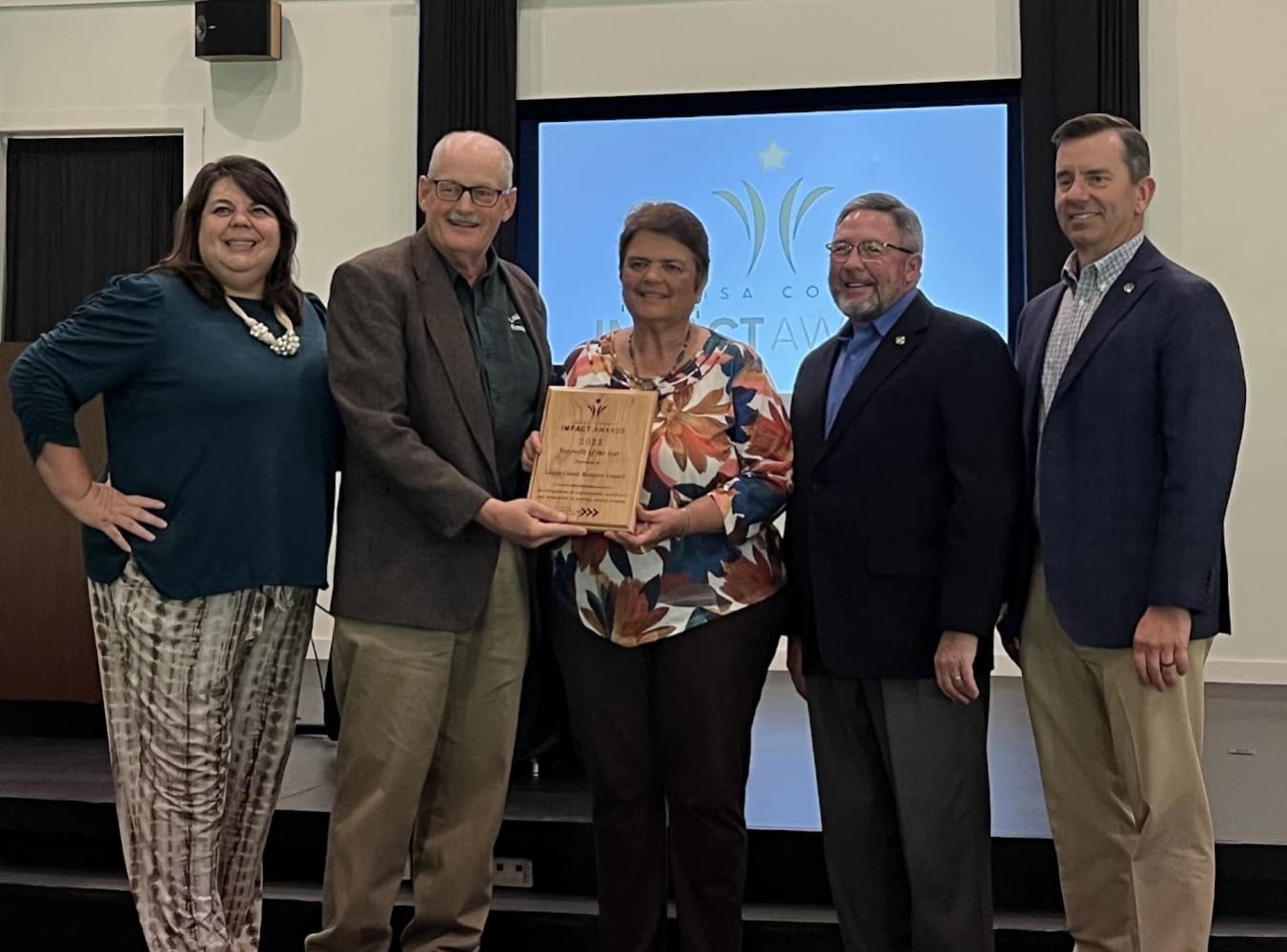 The Nonprofit of the Year awards honors a 501(c)(3) organization in Louisa County known for its creativity, sustainability, staff and volunteer engagement, and unwavering dedication to its mission. Louisa County Resource Council was recognized with the Nonprofit of the Year award for its unyielding commitment to provide indispensable services such as food, clothing, and social contact necessary for healthy, comfortable lives for residents in Louisa County. They provide multiple programs serving children, working adults, retirees, adults, veterans, people with disabilities, and those who are homebound. Their commitment to enhancing the quality of life in Louisa County. Is undeniable.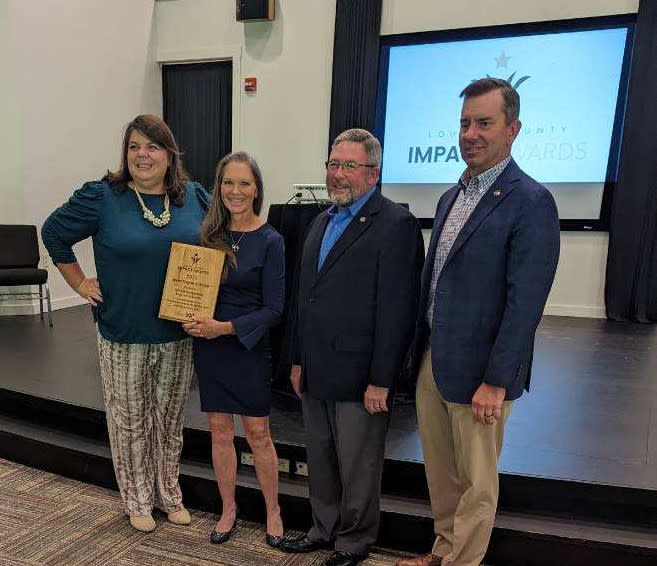 The Impact Program of the Year award, recognizing the outstanding program initiatives of 501(c)(3) nonprofits in Louisa County that have made a significant impact on their constituents, was conferred upon "New Life Horsemanship" by Beautiful Brokenness Ministries™. This impactful program, under the guidance of Katy Pistole, demonstrates the profound healing and transformative power of equine-assisted discipleship, offering hope and restoration to the community.
In addition, the Community Partner Honor Roll welcomed ten outstanding individuals and organizations. The Community Partner Honor Roll is a moment of recognition, where Louisa County organizations acknowledge exceptional partners who've significantly impacted their missions. These contributions can range from financial and in-kind support to valuable volunteer efforts, collaborative projects, and enduring community impacts.
The 2023 Community Partner Honor Roll inductees include:
Cliff Gregory, nominated by Adult Community Education
Adult Community Education, nominated by The Journey Home
Andrew Woolfolk, nominated by Louisa Rotary Club
Annabelle Anderson, nominated by Fluvanna/Louisa Housing Foundation
Chien-Chien Jacques, nominated by Beautiful Brokenness
Goshen Baptist Assoc./RuraLove, nominated by Louisa Community Emergency Fund
Rappahannock Electric Cooperative, nominated by Louisa Forward Foundation
Town of Louisa, nominated by Louisa Arts Center
Willie Gentry, nominated by Louisa Reentry Council
Tires Unlimited, nominated by Giving Words
Tracy Hale Clark, Executive Director of the Louisa Forward Foundation, expressed her admiration for the remarkable honorees, stating, "The Louisa County Impact Awards provide a platform to recognize exceptionally passionate and generous individuals and organizations. The remarkable stories, significant achievements, and the extraordinary generosity we witness in Louisa County are truly exceptional. These awards serve as a modest way to showcase and celebrate their remarkable impact."
The Louisa County Impact Awards underscore the power of community, unity, and the lasting impact that a dedicated group of individuals and organizations can achieve. The event was held at Shenandoah Crossing Resort and brought together community members, leaders, and honorees for a memorable and inspiring celebration.
For more information about the Louisa County Impact Awards, please visit LouisaForward.org
About Louisa Forward Foundation:
The Louisa Forward Foundation is a 501(c)(3) nonprofit organization dedicated to supporting economic, educational, and community development programs initiated by the Louisa County Chamber of Commerce. Their mission is to promote and develop the economic, civic, cultural, and social welfare of the citizens of Louisa County, Virginia, and surrounding counties through educational programs.