Executive Member Leader Spotlight: Tim Sansone, President, Sentry Force Security
From an early age, Tim Sansone has always had a passion for law enforcement and for helping others. Born and raised in Virginia Beach, Tim's journey into the safety and security field began in high school when he and two friends volunteered to form their neighborhood's first security team. Tim and his friends volunteered several thousand hours of their time patrolling the neighborhood's private park and lake facilities to deter and disrupt trespassing, vandalism, theft, and drug activity within their community. Their efforts yielded notable results, including assisting police in the successful apprehension of a suspect who stole $10,000 worth of lake bulkhead material from the park. During the several years Tim ran this volunteer security program for his community, it inspired him to expand this project to help even more people.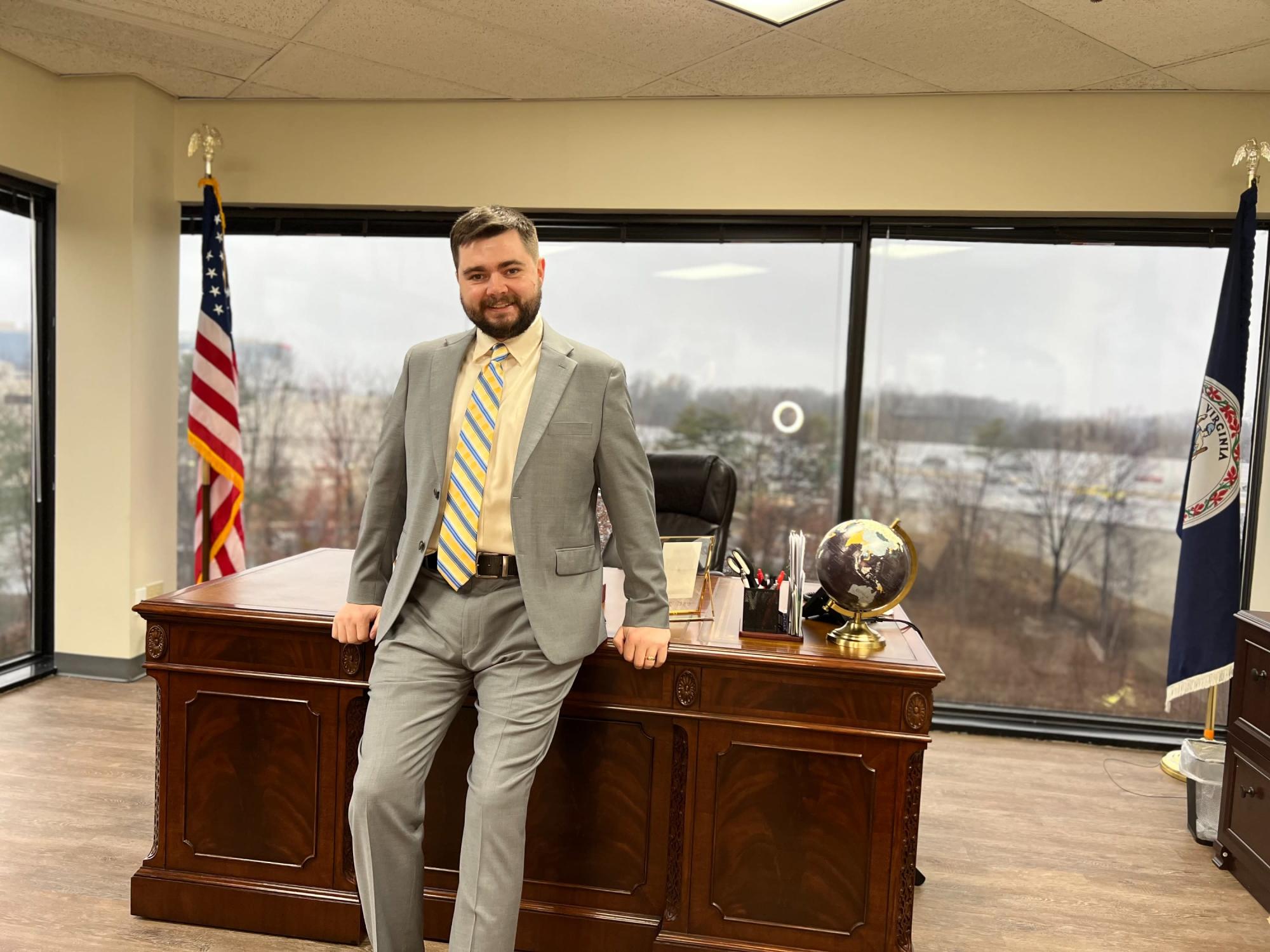 In 2014 Tim moved to Northern Virginia after the passing of his grandfather. While living in Northern Virginia, Tim combined his passion for public safety with his business acumen and decided to start his own security company, Sentry Force Security.

Sentry Force Security provides both armed and unarmed security officers, special police officers, Special Conservators of the Peace, private investigators, diplomatic security agents, K9 Officers, and personal protection specialists to clients in both the private and public sectors. Starting as a company with only one employee - himself, Tim has significantly grown Sentry Force Security over the past several years to where his company now employs a workforce of over 300 officers throughout Virginia, Maryland, and DC with offices in Virginia Beach and Richmond, as well as Fairfax where it is headquartered.

As the President of Sentry Force Security, Tim's role is to strategically plan its growth and to expand its operations to serve even more clients in need of safety and security services. As the company continues to grow, Tim is focused on recruiting additional law enforcement and security industry experts to serve as managers, directors and supervisors within the company. The Sentry Force management team which Tim has personally selected and appointed to management positions mostly come from law enforcement and/or military backgrounds. Similarly, many of Sentry Force's officers are also former or active law enforcement officers or have military experience.

The story of Sentry Force's founding can be traced back to Tim's humble beginnings as a volunteer security guard for his neighborhood during his high school years. Tim's business success and fortune was achieved over many years of hard work and dedication. Despite multiple people dissuading him from quitting his job all those years ago to start his company, Tim took a leap of faith and invested $13,000 - every dollar he had saved - to start the company that it is today in order to pursue his goal of ensuring the safety and security of others. 7 years later, Tim's company has grown to a workforce of 300 employees, annual revenue of over $14 million, and the acquisition of several large government and commercial security contracts, most notably including with the Virginia Department of Motor Vehicles, the City of Alexandria Police Department, Arlington County Department of Human Services, and several others.

Aside from leading and managing Sentry Force Security's business affairs throughout the state, Tim is also actively engaged in the Louisa community. Tim is an Executive Member of the Louisa County Chamber of Commerce, a Business Member of the Lake Anna Business Partnership, and a committee member of the Louisa Republican Committee. Tim and his wife are also members and donors of the Foundation for Lake Anna Emergency Services. Tim and his wife Vanessa are also members of their neighborhood's Social Committee for the Contrary Forest Homeowners Association in Mineral, VA.
Outside of Tim's busy work and social life, Tim enjoys spending quality time with his wife, family, and friends. Tim met the love of his life in 2017, and they were married on February 26th, 2022. Tim and his wife Vanessa bought their home in Louisa County in May 2022 shortly after getting married, where they now reside full time on Lake Anna. Prior to buying their home here in Louisa, Tim and Vanessa both have been visiting Louisa County for many years prior, having fallen in love with the natural beauty of Lake Anna and the wonderful community of neighbors that call Louisa home. Both Tim and his wife truly enjoy life as residents of Louisa County, remarking the notable and refreshing difference of life in a community-oriented county like Louisa vs. the busy, crowded, (and overwhelmingly liberal) suburbs of DC. Tim and his wife Vanessa both enjoy traveling and spending time on Lake Anna with family and friends.
Related Links : https://youtu.be/ZPbZFKI4O0w