Free Virtual Event: Black Owned Businesses from Hello Alice
See below information for resource and grant opportunity. Be sure to register for the Grant Writing Class offered by the Louisa County Chamber of Commerce on 9/26. Contact info@louisachamber.org
Raise your hand if you're ready to finish the year STRONG! If so, join us for a FREE virtual event on Wednesday, September 6, 2023, at 12 p.m. ET as we team up with
Mastercard
and the
NAACP
to shine a spotlight on brand-new resources designed to empower Black small business owners!


This FREE event will cover:

Navigating resources and funding opportunities for sustainable growth.

Insights and wisdom from successful Black entrepreneurs.

A special look at the Black Business Corner and upgraded Mastercard Strive community spaces.

YOUR questions!
Visit
hialice.co/Naacp-Mastercard
to save your free seat and get ready to level up your small business game!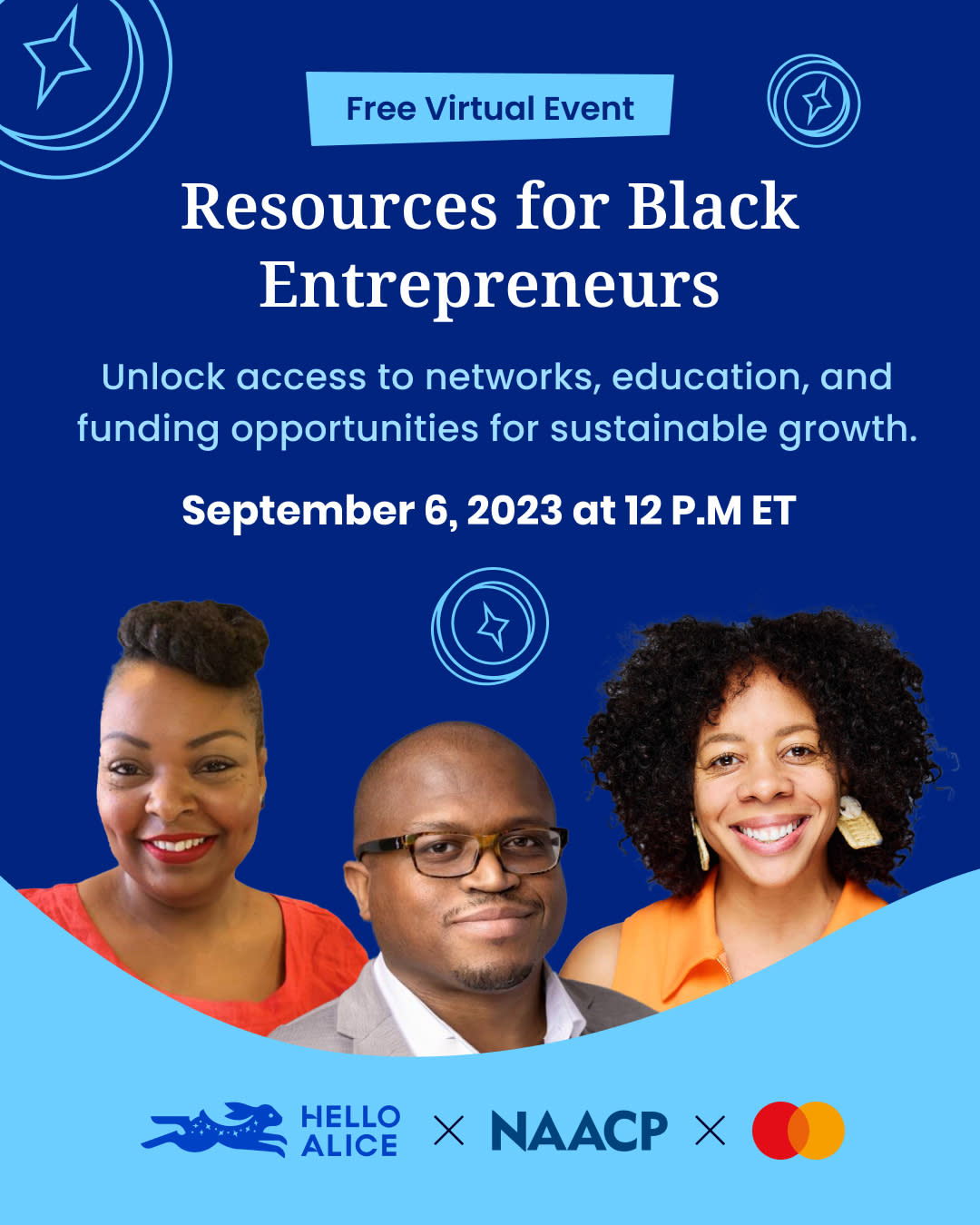 Additional Info
Related Links : https://helloalice.com/?fbclid=IwAR15BCLeZCRgpFxUNX7z9Evjazv3CnxepqP_7jzLIgAgoTFxUwQYhW5hIE0