Local Business Leaders Gather For A Workshop on Feedback
Developing a Confident 2022 Leadership Louisa Class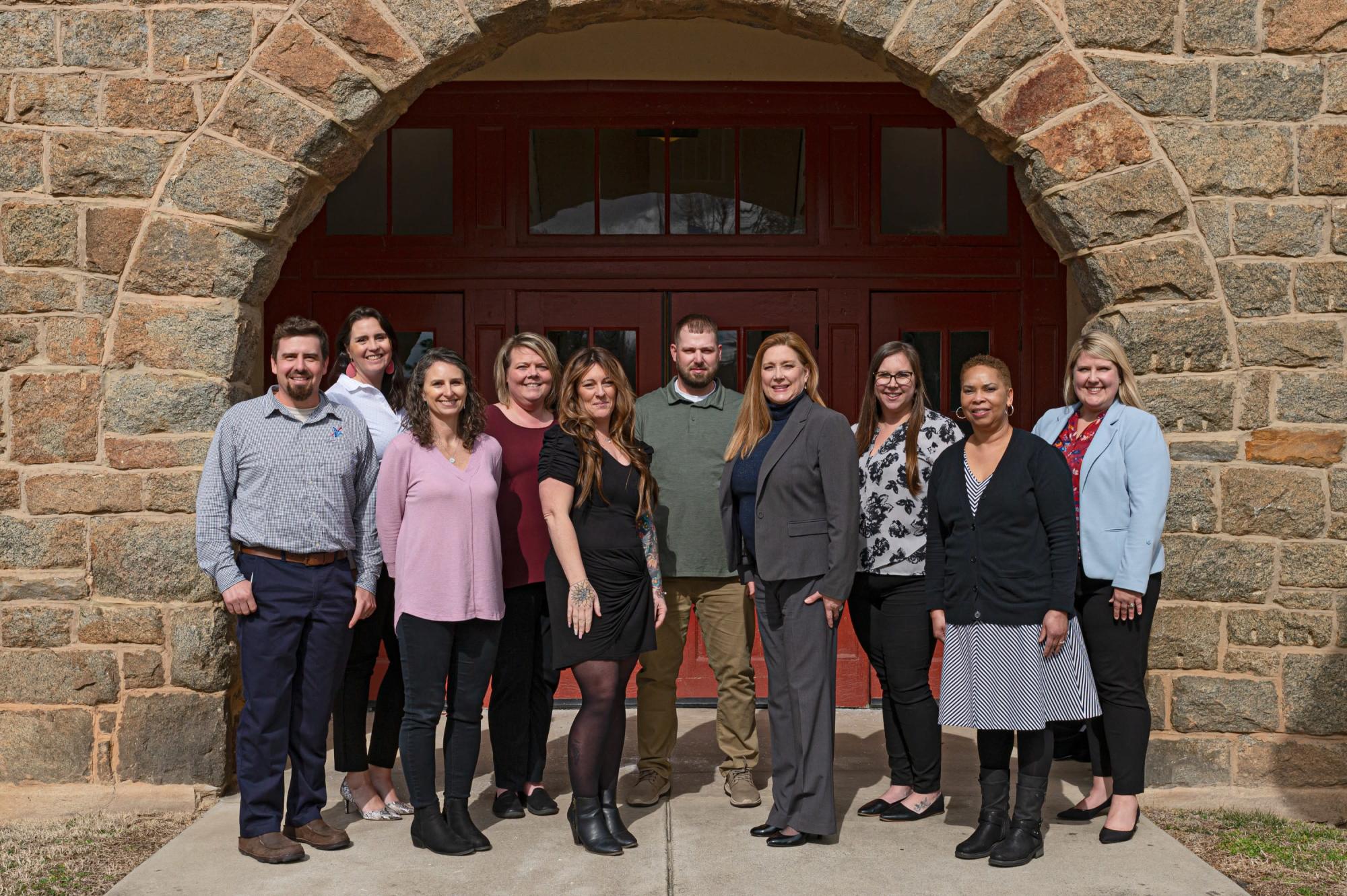 Pictured from LEFT to right: Cory Clarke, Rappahannock Electric Cooperative; Rebecca Burtram, Hantzmon Wiebel; Jennifer Garrett, Chiles Enterprises; Liz Nelson, Town of Louisa; Vanessa Seay, Lake Anna Tractor and Hardware; Stephen Judy, Lake Anna Nursery & Landscaping; Naomi Luehrmann, Grace Integral, LLC; Sarah Brooks, Dominion Energy; Ophelia Payne, Louisa County Public Library; Daphne Macdougall, Shaw Macdougall Realtors; Not pictured: Dale Embrey, Chiles Enterprises; Helen Phillips, County of Louisa
Louisa, VA - This month, the inaugural Leadership Louisa class met at the Louisa Volunteer Fire Department for their first in-person workshop of the County's newest professional development program. The program kicked off in January via zoom, with a day-long session of personal and group reflections and practical application. The February workshop focused on learning and practicing how to become confident and effective at giving and receiving feedback
"Personally, I came away with a deeper understanding of what drives me as a leader, and I felt more equipped to provide meaningful feedback to team members," says Rebecca Burtram, member of the 2022 Leadership Louisa class and Marketing & Communications Administrator at Hantzmon Wiebel LLP.
The class were invited to have lunch and tour the Louisa Arts Center and Town Hall. Special guests Karen Welch, Executive Director of Louisa Arts Center and Mayor Garland Nuckols shared leadership insights and information.
"As Mayor, I'm excited to see Leadership Louisa in our community. Meeting the inaugural class was uplifting. I look forward to working with and seeing the impact of these future leaders on the town and the overall county," says Garland Nuckols, Mayor of the Town of Louisa.
These local leaders will participate in six, all-day workshops led by the INNERWILL Leadership Institute. INNERWILL uses a values-based approach to leadership, connecting organizational goals to personal core values. This approach helps organizations, and its leaders develop the ability to overcome challenges, leverage opportunities, and achieve goals. In addition, each session will include special guest speakers representing local organizations and businesses throughout Louisa County.
"There is great value for not only the individual to personally develop their skills but also how this translates into benefitting the running of their organization. Training and development for our leaders are essential to move the organizations in our community forward and to help Louisa grow," says Karen Welch, Executive Director of the Louisa Arts Center. "I am excited to support the Leadership Louisa class."
Future workshops will focus on topics such as Values Based Conversations, Leadership and Influence, and Leading Change. The program will close with a celebratory session and graduation on Thursday, June 16.
###
About Louisa Leadership
Leadership Louisa is a program of the Louisa Forward Foundation, a 501(c)(3) tax-exempt nonprofit, created to support the economic, education and community development programs. Leadership Louisa is a professional development program for Louisa County business professionals that combine relationship-building, learning, problem-solving, and community engagement.
About INNERWILL Leadership Institute
INNERWILL is a 501(c)(3) leadership institute born out of Luck Companies, the nation's largest family-held and family-run aggregate business and one of the top three most engaged places to work in the US. With Values Based Leadership, INNERWILL has helped hundreds of organizations enable their employees to work, lead, and live in alignment with their core values, while helping others to do the same. Learn more at innerwill.org