Making history in Louisa County, you're invited!
Leadership Louisa Class of 2022 Graduation
Louisa, VA - After six months of enhancing their leadership skills and connecting with leaders throughout the county, the Leadership Louisa Class of 2022 will graduate on June 16 at Cooling Pond Brewery and Winery. The Louisa Forward Foundation and the Louisa Chamber of Commerce invite the community to join us as we celebrate these local leaders.
Beginning at 3 p.m., the program participant teams will show off their skills in Shark Tank style presentations on their recommendations to improve awareness of the workforce opportunities in Louisa County. The two teams will be judged by our influential local panel, which includes Christian Goodwin, County of Louisa Administrator, Melanie Baker, Shenandoah Crossings Resort, and Tracy Sides, Virginia Career Works.
"As part of the program we wanted participants to have an opportunity to give back to our community in a big way," said Casey Hollins, Leadership Louisa Committee Chair. "The Chamber board and volunteers recognize how significant the challenge is to recruit and retain qualified and skilled workers during the challenging times we have experienced. The Community Project focused on workforce opportunities and we are excited to showcase the recommendations from the team."
At 4 p.m. commencement ceremonies will begin. Class president Rebecca Burtram with Hantzmon Weibel, LLP will speak on behalf of the graduating class. Special guest Peter Larsen will also join us, to share his motivational wisdom. Larsen is a technology sales professional with Cobb Technologies and is a seasoned business speaker for Chambers of Commerce, business associations, Rotary Clubs, and other organizations that are looking to energize their members to be "Master Connectors" in business, his positive, empowering and insightful approach is the perfect message for building leaders.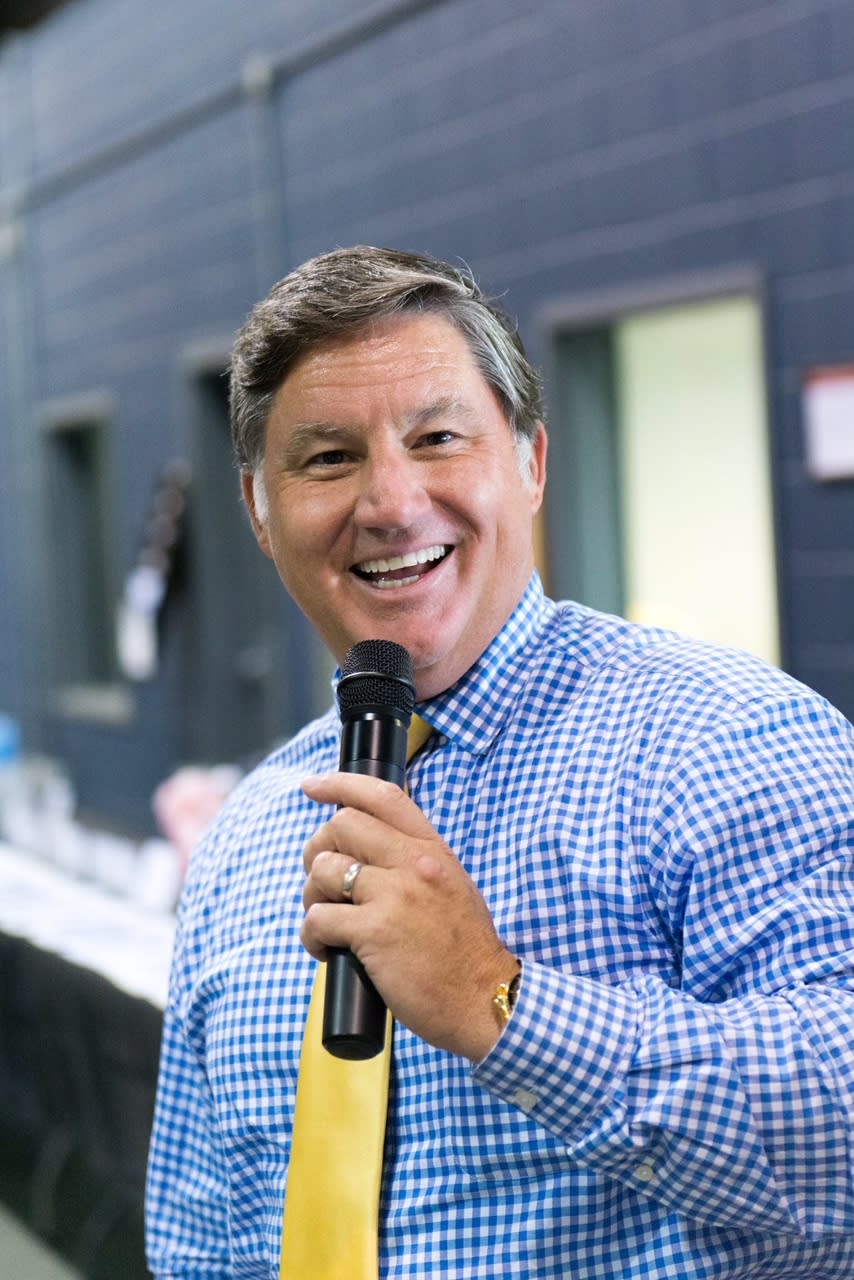 "We are so proud of the growth and development of our inaugural Leadership Louisa cohort," added Hollins. "We look forward to celebrating all they have accomplished, and to setting the stage to kick-off the next cohort with applications launching in the near future."
Immediately following the ceremony is a Business After Hours celebration for the graduates, sponsors, Chamber members and community. This is an outdoor event with indoor space if needed. Attendees are encouraged to register in advance, no cost to attend with beverages available for purchase. Register at LouisaChamber.org via COMMUNITY CALENDAR.
###
About Louisa Leadership
Leadership Louisa is a program of the Louisa Forward Foundation, a 501(c)(3) tax-exempt
nonprofit, created to support the economic, education and community development programs of the Louisa County Chamber of Commerce. Leadership Louisa is a professional development program for Louisa County business professionals that combines relationship-building, learning, problem-solving, and community engagement.
About INNERWILL Leadership Institute
INNERWILL is a 501(c)(3) leadership institute born out of Luck Companies, the nation's largest
family-held and family-run aggregate business and one of the top three most engaged places to
work in the US. With Values Based Leadership, INNERWILL has helped hundreds of
organizations enable their employees to work, lead, and live in alignment with their core values, while helping others to do the same. Learn more at innerwill.org