Leadership Louisa 2022
Friday, November 12, 2021
Description
Overview, detailed information here
The Louisa Forward Foundation, in partnership with the Louisa County Chamber of Commerce, Hantzmon Wiebel, and Rappahannock Electric Coop, announce a new program designed to help build leaders and grow community – Leadership Louisa. Kicking off in 2022, Leadership Louisa is a professional development program that is a unique combination of relationship-building, learning, problem-solving, and community engagement for Louisa County business professionals.
Leadership Louisa is a 6-month program that will begin in January 2022 and end in June. The program is open to 12 participants living in and/or working in Louisa County or working for businesses serving the Louisa community.
Program objectives:
Encourage participants to develop the skills and access resources needed to provide the leadership to address community needs.
Enhance an understanding of the complex issues facing the Louisa community through:

Educational programs designed to broaden knowledge of the area, and increase awareness of community processes, programs, and problem
Exposure to local government, economic, social, and political organizations, as well as the local education system, businesses, and non-profit organizations.
Introductions to community leaders and local decision makers.
InnerWill.org, our leadership partner, provides a curriculum based on practical approaches to leadership grounded in theory and refined through application in multiple settings and industries. VBL 101, Self-Awareness, Receiving and Giving Feedback, Situational Leadership II, and Personal Effectiveness are just a few of the workshop offerings.
Registration fee of $25 and application must be received by Nov. 12, 2021 by 5 pm for consideration for the program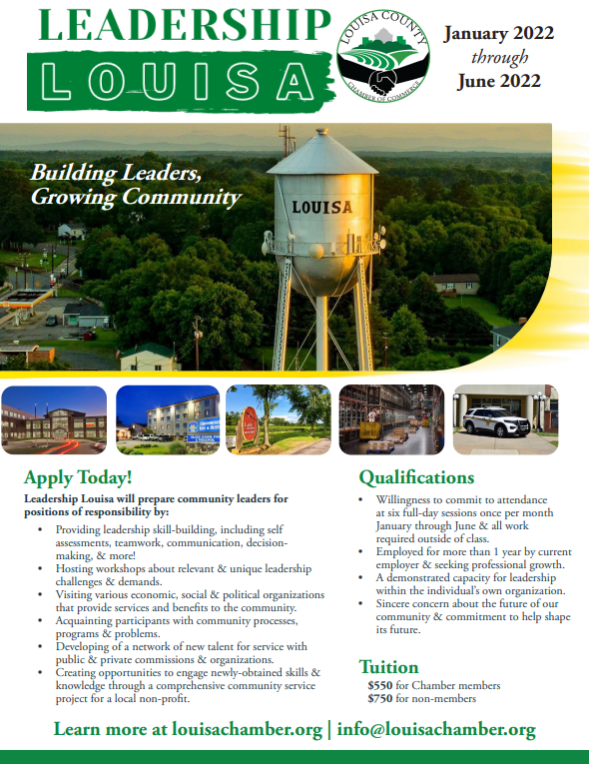 Sponsors
Program Sponsor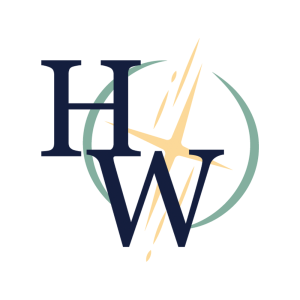 Hantzmon Wiebel LLP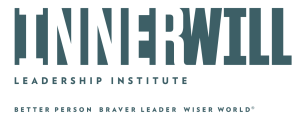 InnerWill Leadership Institute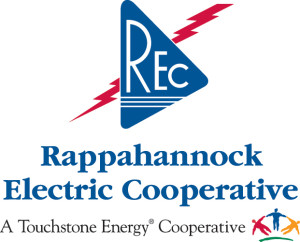 Rappahannock Electric Cooperative
Day Sponsor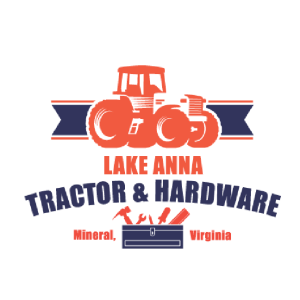 Lake Anna Tractor & Hardware
Host Sponsor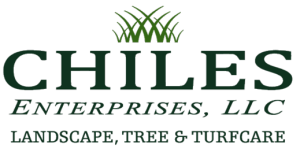 Chiles Enterprises, LLC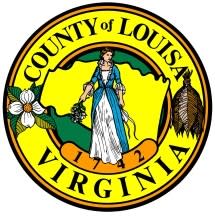 County of Louisa
Patriot Aluminum Products