Charge Up Louisa: EV Forum with Rappahannock Electric Cooperative
Monday, April 3, 2023 (9:00 AM - 10:00 AM) (EDT)
Description

Electric vehicles (EVs) are a growing market, with an increasing number located in and traveling around Louisa County. As the number of EVs in our state are predicted to continually increase in the coming years, Rappahannock Electric Cooperative (REC) is excited to partner with the Louisa Chamber of Commerce as your local, energy expert on EVs and EV charging. REC's President and CEO John Hewa, Chief Strategy, Technology and Innovation Officer Peter Muhoro and Chief Engagement and Consumer Officer Tracey Steiner will lead discussion on the opportunities that exist today and will expand into the future as electric vehicle transportation continues to evolve. You will have opportunities to ask questions about how EVs and EVs charging will impact and benefit your businesses, what to do to get started with REC as a partner in EV charging, and other questions that will hopefully help bust some of the common myths around EVs. Join us so you and your business can become part of this important conversation.
9:00 AM Welcome & Introductions
9:05 AM Panel Discussion led by Tracey Steiner, Chief Engagement & Consumer Officer
John Hewa, President and Chief Executive Officer
Peter Muhoro, PhD, Chief Strategy & Innovation Officer
9:45 AM Audience Discussion & Questions
9:55 AM Wrap-up
10:00 AM Reception & Networking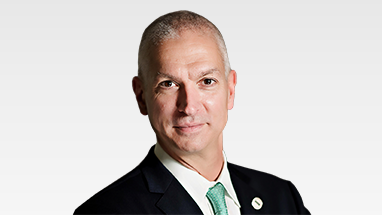 John D. Hewa is REC's President and Chief Executive Officer. Hewa has more than 20 years of leadership experience in the electric utility industry with an emphasis in technology and management of public and cooperative power utilities. His experience also spans technical and executive roles managing electric, water, wastewater, and wireless and fiber optic telecommunications systems.
Dr. Peter Muhoro is the Chief Strategy, Technology & Innovation Officer for REC and the Vice President and General Manager of RE Communications, a wholly-owned subsidiary of of the Cooperative. Muhoro is responsible for developing and monitoring long-term strategies related to the Cooperative's technology systems, new service offerings to the membership and business planning. Strategies developed under his leadership will include a technology strategy that addresses not only the Cooperative's needs of today, but more importantly, the information, distributed generation, clean energy, emerging technologies and advanced electrification needs of tomorrow.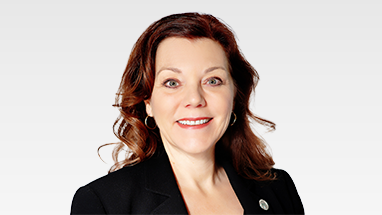 Tracey Steiner is REC's Chief Engagement and Consumer Officer. She leads the areas of communications and public relations, member engagement and experience, and regulatory affairs and economic development.
Louisa Arts Center
212 Fredericksburg Avenue



Louisa

,

VA

23093

United States



Monday, April 3, 2023 (9:00 AM - 10:00 AM) (EDT)