Spring 2022 Love Louisa Guide & Directory
11/30/2021 - 1/31/2022
Description
DEADLINE EXTENDED: JANUARY 21, 2022
The Love Louisa Guide & Member Directory is the go-to publication for residents, visitors and businesses. We tell the story of life in Louisa and the vibrant, diverse business community. We'll include feature stories on businesses, Chamber activities, and why we Love Louisa as a place to live and visit!
This full color, glossy paper directory is free to the public. A total of 24,000 copies will be produced, 12,000 in the spring and again in the fall. Distribution is via area businesses, Virginia Welcome Centers, and economic development outreach.
Advertising is exclusive to Louisa County Chamber members.
All active and dues-current members of the Louisa Chamber will be included in the alpha listing and category listing. The category listing will include business name, phone, email and website.
Business Information and categories:
Very important, please log into your INFO HUB account, via louisachamber.org and review your business information to ensure everything is up to date and accurate. Should you have any questions about the category or categories you are listed in or need to have a category added, please email info@louisachamber.org with subject CATEGORY LISTING. If you need help accessing your INFO HUB account, please contact 540-967-0944. The deadline for updates is the close of business on Jan. 18, 2022.
Art Design Requirements: Full color, PDF or high resolution jpg
SUBMIT ART HERE https://www.dropbox.com/request/aGrG3OSj0CTtWq5wrWlq
FINAL ART DEADLINE: All art must be submitted by Jan. 21, 2022.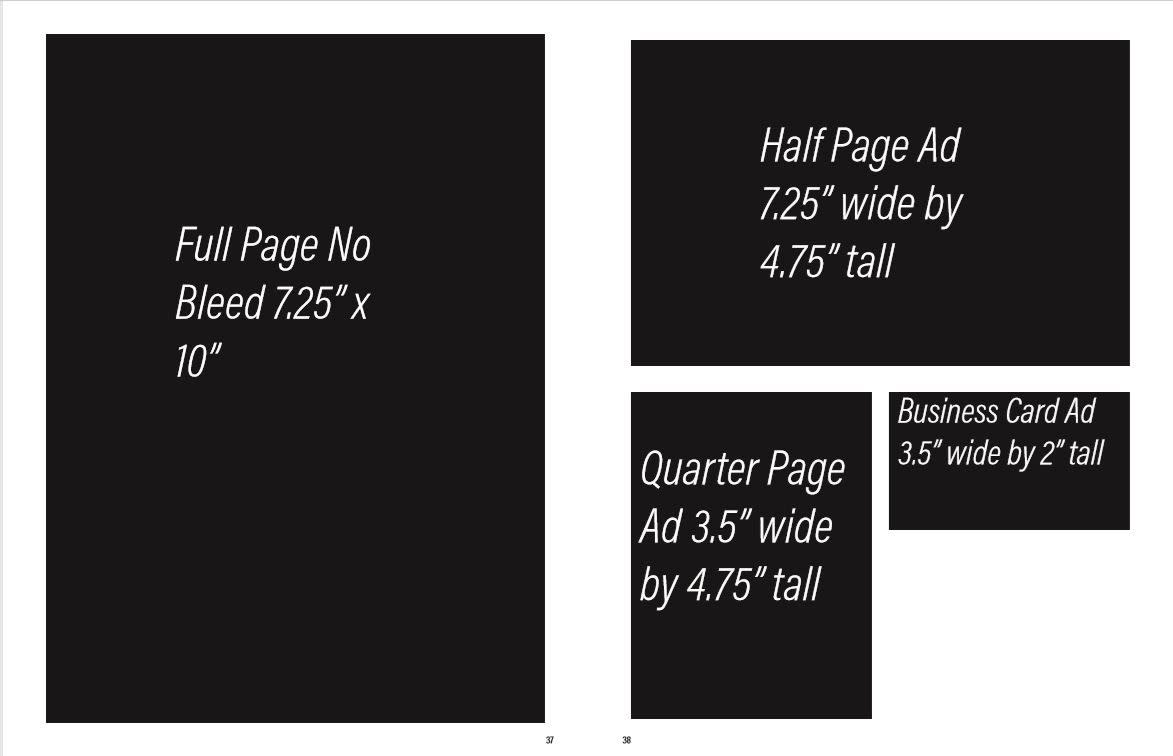 Images