Debbie Moon, Seniors Real Estate Specialist
Categories
Auctions & Estate Sales Real Estate
Classic Member
About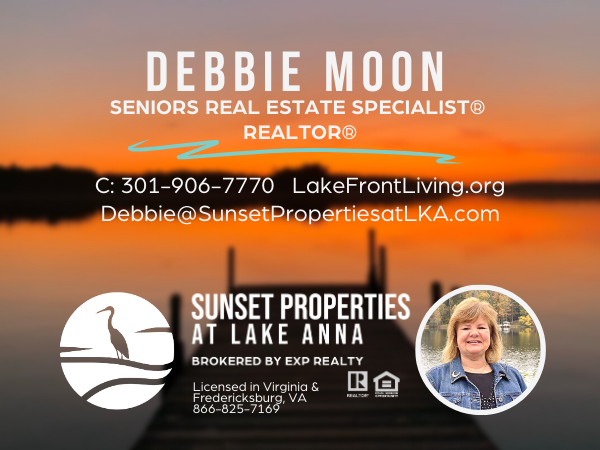 Like many, I found that I had two of everything and started Lake Anna Auctions and Estate Sales (BidLKA.com) where we help sell your items you don't want, buy items you need, and just have fun!
Whether downsizing, second home, relocating, or helping a loved one, I'm here to help. Estate Sales Tag / Yard Sales, Auctions, Real Estate, and More!!
Ask for the Moon. I can help you get it!
Video Media
Additional Info
For latest info on Auctions and Estate sales, go to https://bidlka.com/ and follow us on Facebook @BidLKA
Images