Leadership Louisa with special guest Steve Harler, Mid-Atlantic Watersports and Mid-Atlantic Dock Builders
Leaders know that feedback is essential for growth and development, but not all are skilled at giving and receiving feedback in a constructive and effective way. That's why the latest Leadership Louisa February class focused on the art of receiving and giving feedback, equipping participants with the skills and tools they need to be successful leaders.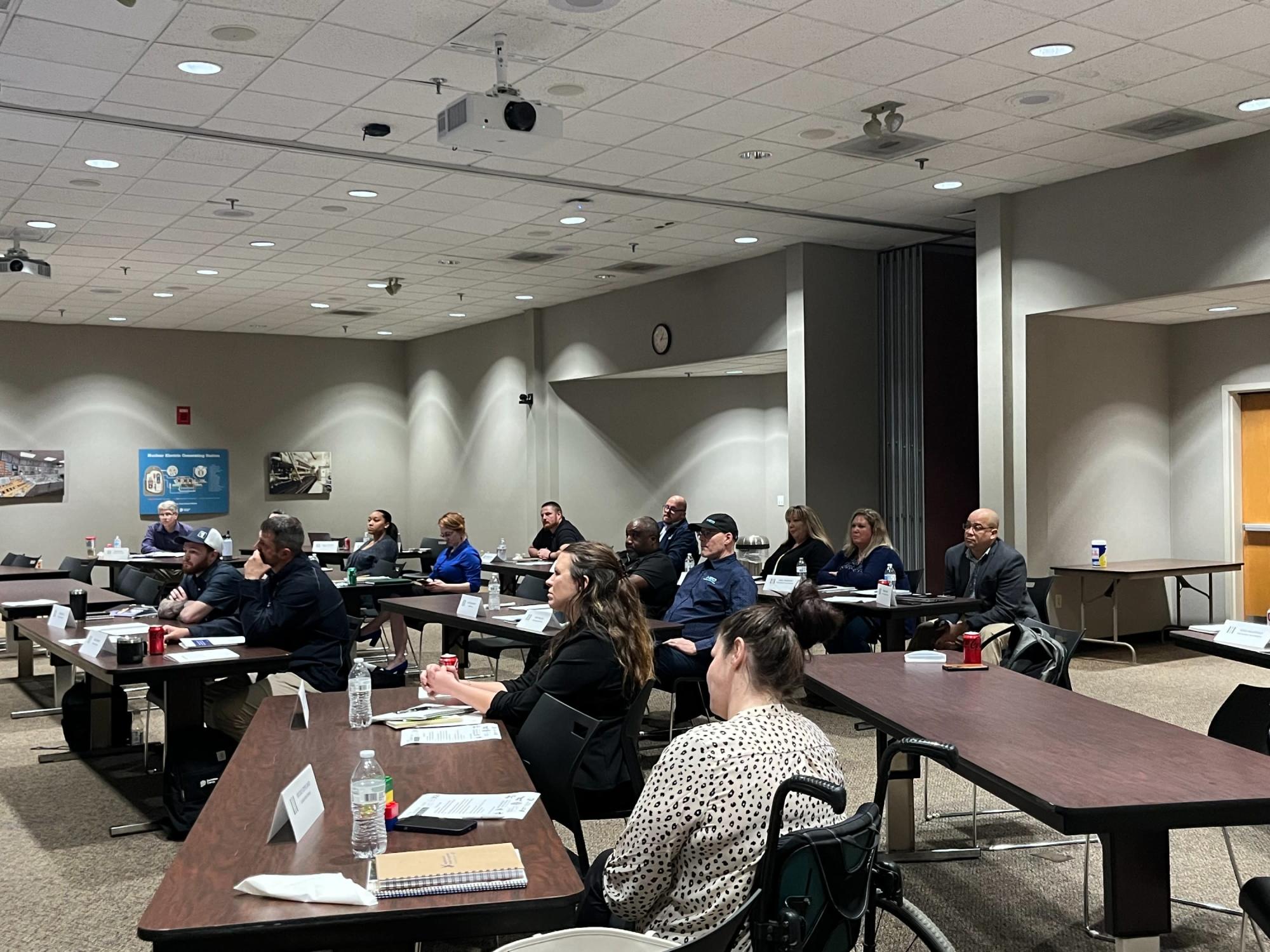 The class, led by Wendy Berenson, Innerwill Leadership Institute, covered a range of topics related to giving and receiving feedback, including how to provide constructive criticism, how to ask for feedback, and how to handle difficult conversations. Participants engaged in a range of interactive exercises and role-playing scenarios, allowing them to practice their skills in a supportive and engaging environment.
Special guest Steve Harler, owner/partner: Mid-Atlantic Watersports, Mid-Atlantic Dock Builders, and Enzo Pay shared his own personal experiences and provided real-life examples to benefit the class.
The afternoon was spent introducing the Community Action Project. The class was divided into three teams, and each team received the assignment to produce a potential solution to a partner organization's problem. The partnership organizations include Adult Community Education, Giving Words, and Journey Home. The teams will present their solutions in a "shark tank" format at the June graduation.
Special thanks to our Leadership Louisa 2023 Title Partners: Rappahannock Electric Cooperative, Louisa County Chamber of Commerce, Louisa Forward Foundation and Community Partners: Lake Anna Tractor & Hardware, County of Louisa, Dominion Energy, Kings Dominion, Hantzmon Wiebel, and Virginia Vermiculite.