Member Feature: Rappahannock Electric Cooperative
Rappahannock Electric Cooperative (REC) is one of the state's largest distribution electric cooperatives. As an independent, private, and not-for-profit Cooperative, ownership belongs to the members and is guided by a member-elected Board of Directors. A professional management team and staff operate the Cooperative.
REC's mission is to connect its members and communities with safe, dependable, affordable, and sustainable energy solutions. With four (4) office locations, Blue Ridge, Bowling Green, Culpeper, and Fredericksburg, they serve nearly 170,000 connections with over 17,000 miles of power lines across twenty-two counties in Virginia.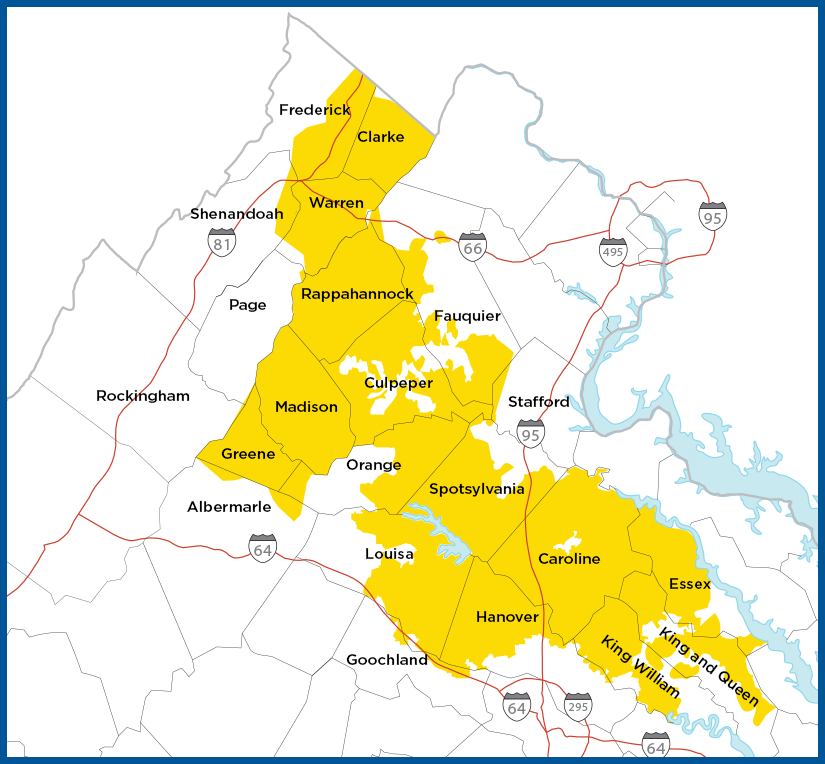 Caring, integrity, respect and service are the core values leading REC. Every year, the Power of Change and Community Grant programs awards grants to non-profit organizations doing good work in their community. Scholarships and youth tours are provided to build for the future. Information about electric safety, energy efficiency and more is provided at over two hundred events and via speaking engagements.
REC services the business community via key account executives to assist and ensure your business receives the best service configuration for the least expensive rate. They start with a review of your historic usage, investigate any high usage peaks, and then evaluate ways to save you money. As your guide, they provide best practices to conserve energy and provide an on-site energy audit to generate specific recommendations for you.
As REC's territory grows, so does the impact. With an economic development team, they assist businesses through each step of the project from site selection, infrastructure design, and connections to local economic developers, and community partners to get started on the right foot.
Gallery
Related Links : https://www.myrec.coop/