Member Feature: UVA Community Credit Union
UVA Community Credit Union – Focused on your financial wellbeing
UVA Community Credit Union is an award-winning, local, not-for-profit financial cooperative. One of the Credit Union's primary goals is to help improve the lives of our community residents by offering beneficial financial services. UVA Community Credit Union has helped many of their members purchase homes, send children to college, enjoy a secure retirement, in addition to helping local businesses get a financial edge.
They also take the financial well-being of our community seriously. In addition to offering affordable financial solutions, UVA Community Credit Union provides a robust scholarship program, free financial education, and free-tax prep assistance to eligible taxpayers. In partnership with the IRS and the Cville Tax Aid Coalition, six of their locations, including the Town of Louisa branch, provide free basic tax preparation assistance to households that earned $57,000 or less in 2021.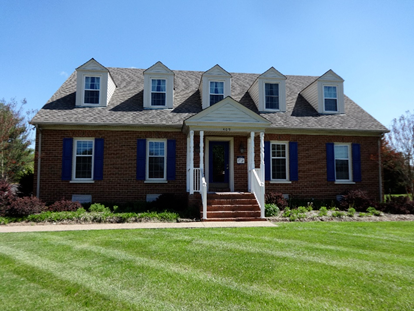 "To support and strengthen our community, we are proud to offer financial solutions that meet the needs of our members, and resources that benefit the community as a whole. For example, last year alone, our 35 IRS-certified Credit Union volunteers at our six tax sites prepared almost 900 returns helping families collect over $1.4 million in Federal and State refunds. This translates into an economic impact of about $1.9 million for our local communities." said Alison DeTuncq, President/CEO of UVA Community Credit Union.
UVA Community Credit Union is also a proud supporter of Louisa County Public Schools (LCPS)! To bolster LCPS they participate in various events such as the Real Life Challenge at Louisa Middle School, Career Day at Louisa County High School, and the LCPS New Teacher Dinner. They also operate Lion Nation, a student-run branch of UVA Community Credit Union on campus at LCHS. Although the pandemic has impacted the operation of the student-run credit union they hope to resume normal operations this fall. Lion Nation introduces students to careers in finances, supports financial literacy, and teaches workplace readiness skills.
###
UVA Community Credit Union is an award winning not-for-profit, member-owned cooperative that provides a wide range of convenient and professionally managed personal and business financial services to its more than 72,000 members. Membership is open to everyone living, working, or attending school in, and businesses located throughout Virginia's Central Piedmont and Valley area. Federally Insured by NCUA. Equal Housing Opportunity.