REC Linemen Compete with 'Best of the Best'
Fredericksburg, Va. - Rappahannock Electric Cooperative (REC) line workers take pride in working safely and efficiently every day. Last week, they put their skills to the test in the 39th Annual International Lineman's Rodeo & Expo, which took place Oct. 11-14 in Overland Park and Bonner Springs, Kansas. Each year, the rodeo attracts the best line workers from around the world to compete in events based on traditional lineman tasks.
"The rodeo allows linemen to compete among the best of the best while also using safe work practices," said Thomas Bailey, an REC Line Foreman. Bailey attended the 2023 Rodeo as a coach along with First Class Serviceman Jason Morris, First Class Lineman Robert Cushing and Apprentice Lineman Sean Cain.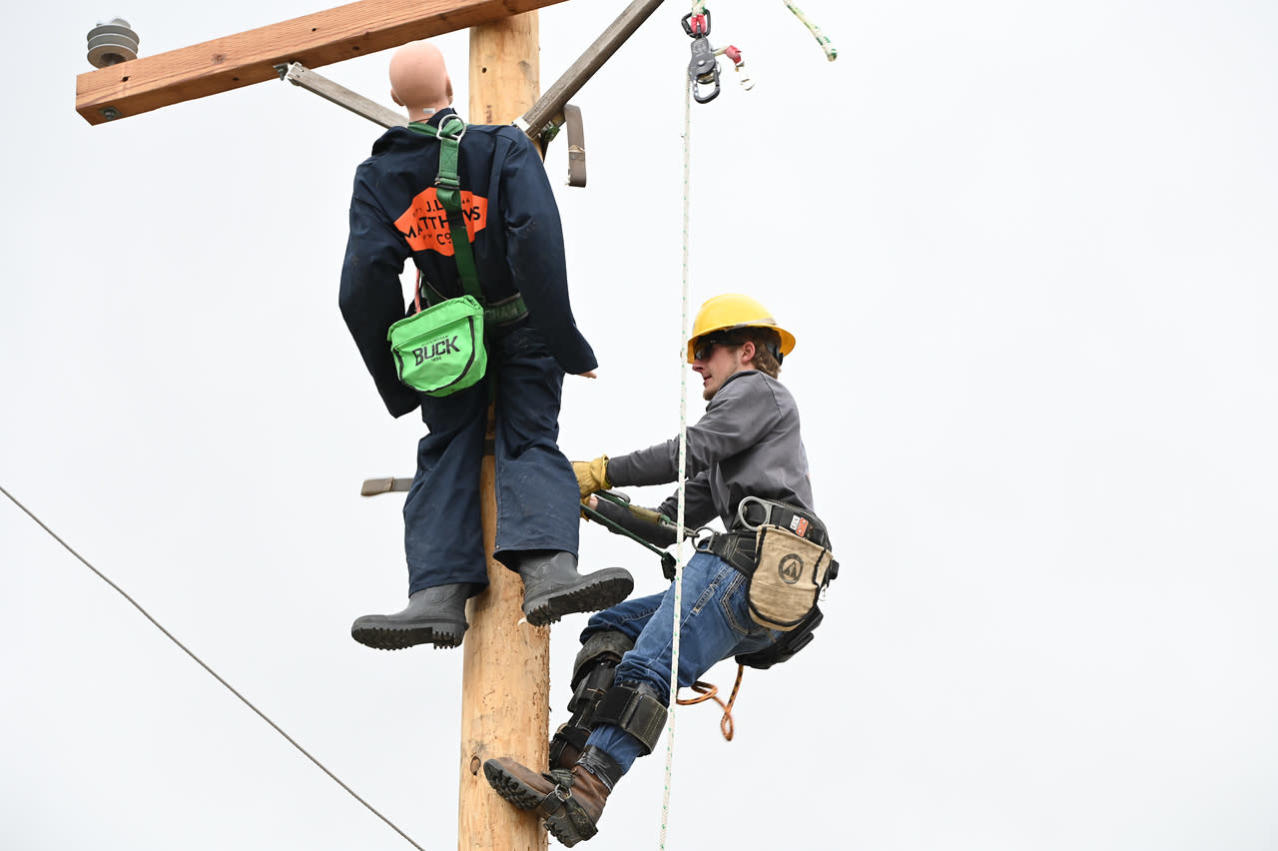 Five REC Apprentice Linemen – Andrew Gray of Winchester; Colby Monroe of Winchester; Austin Lambert of Hanover County; Cameron Lewis of King George County; and Trey Roberts of Hanover County – competed in seven Apprentice categories, including a pole climb, hurtman rescue and two mystery events.
Lewis, Monroe and Roberts completed the Apprentice Pole Climb with a perfect score.
Lambert, Lewis, Roberts and Gray earned a perfect score on the Apprentice Mystery Event #1. Andrew also earned a perfect score on the Apprentice Mystery Event #2.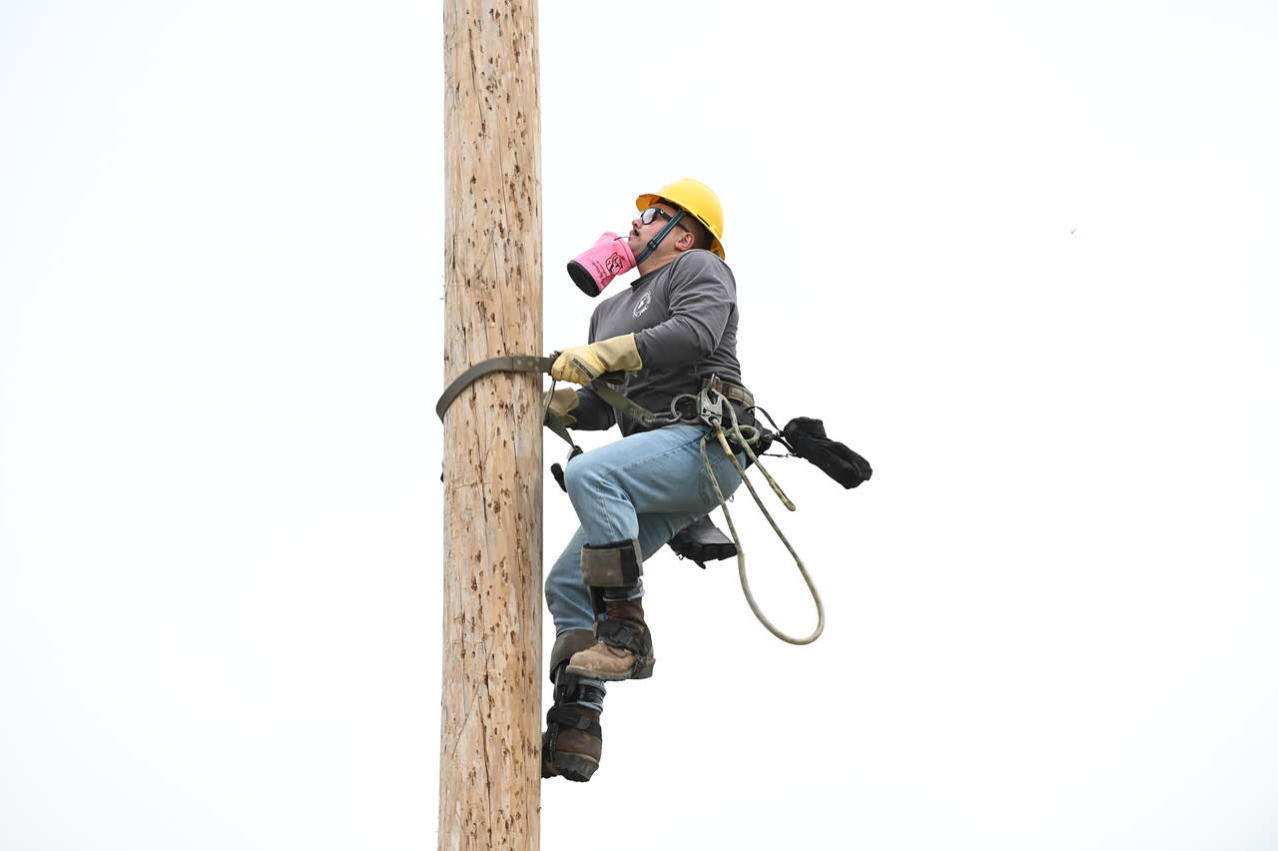 Monroe, Gray, Roberts and Lewis completed the Apprentice Hurtman Rescue with a perfect score.
Roberts finished in the top 10 of the cooperative utility division.
In addition to the linemen and foremen who attended as coaches, Lineman Aaron Clark and Lead Lineman Fayette Henshaw volunteered as event judges.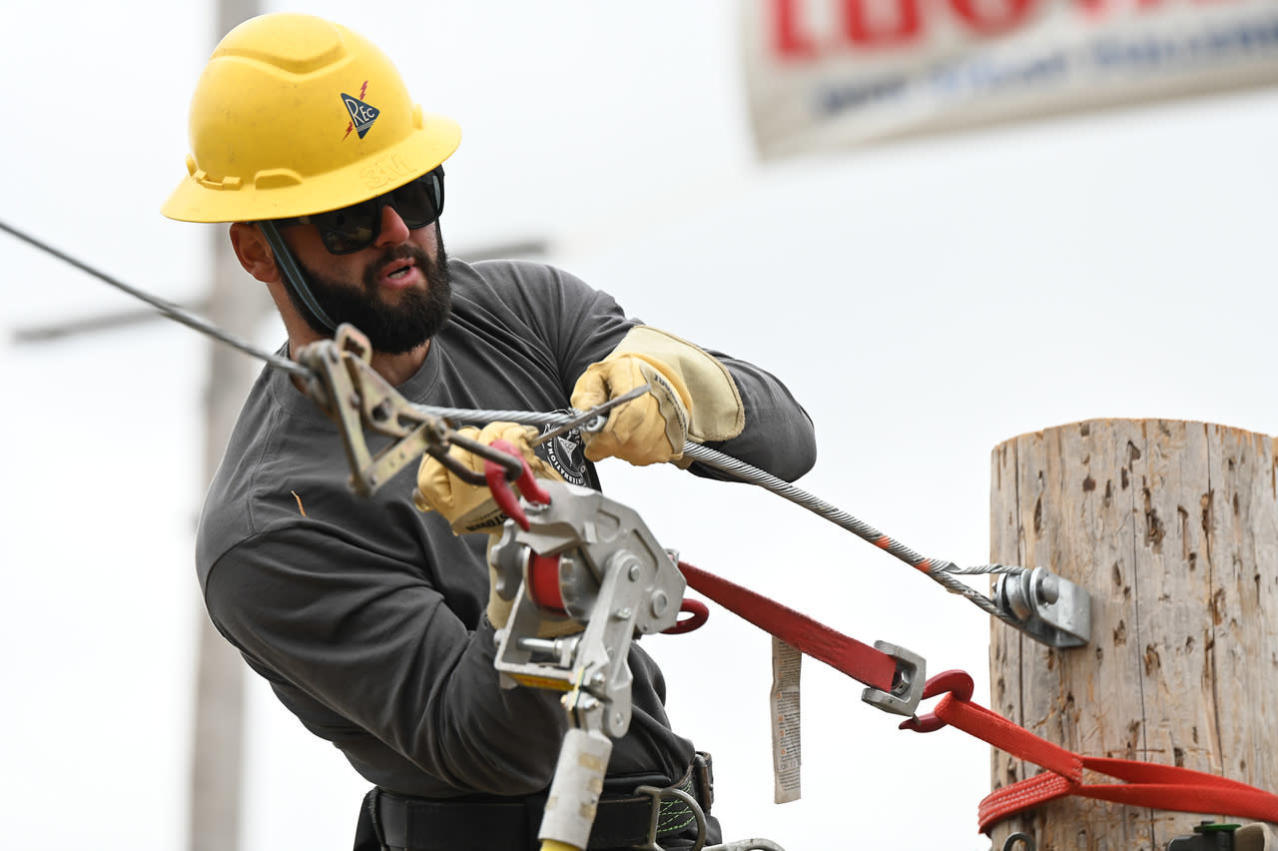 Congratulations to Team REC on a job well done!
www.myrec.coop. Follow REC on Facebook, X, Instagram, and YouTube.
REC provides electric service to over 176,000 connections in parts of 22 Virginia counties. With its general office in Fredericksburg, Va., the Cooperative operates and maintains more than 18,000 miles of power lines through its service area, which ranges from the Blue Ridge Mountains to the tidal waters of the Chesapeake Bay. For more information about REC, please visit